The list is from baidu, and I have made comments below for each! The list does include dramas from all parts of the world; a majority being in China. I have made notes next to the dramas that are from Korea or from another part of the world. Enjoy~
If you do not find a drama with eng sub these are some sites you can try before asking us:
viki.com
dramafever.com
dramanice.eu
dramacool.to
youtube.com (try typing in the chinese title)
---
50- Campus Beauty (贴身校花)
Leads: Zhang Yu Ge,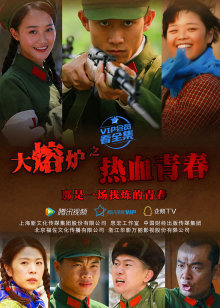 Tranz: Yuck, nationalist and soldier themed? Nope.
48- Legend of the Ancient Sword (古剑奇谭)
Leads: Li Yi Feng, Yang Mi, Ma Tian Yu, Zheng Shuang, Qiao Zheng Yu

Tranz: I dropped it…but I did like Ou Yang ___ was it Shao Gong? I honestly can't remember 😛

Queen: Ooo, this was a really good drama. I did finish it, but it did have a sad ending. Not exactly sad but it seemed incomplete. Made me fall in love with Li Yi Feng though!
47-Besties, why not Sisters (百思不得姐) The title was translated
46- Chinese Paladin 3 (仙剑奇侠传3)
Leads: Hu Ge, Wallace Huo, Yang Mi, Liu Shi Shi, Tiffany Tang Yan

Tranz: Loved this! Hu Ge and Wallace really do make this great!
45- Singing All Along (秀丽江山)
Leads: Ruby Lin, Yuan Hong

Tranz: Should totally watch this for Yuan Hong 😛
44- Hero Dog 2 (神犬小七)
Leads: Zhang Yun Long, Wang Yang

Tranz: Perfect summer themed drama, no?
43- The Disguiser (伪装者)
Leads: Hu Ge, Wang Kai, Jin Dong (everyone else from Nirvana in Fire)

Tranz: Yes! More Hu Ge and Wang Kai.

40- The Best of Us/With You (最好的我们)
Our translation project can be found here.
Leads: Liu Hao Ran, Tan Song Yun

Tranz: This was pretty good…but I didn't have time 😦 Guess what though! We're picking up the book by Ba Yue Chang An of which this drama was based off of!
39- Ten Deadly Sins (十宗罪)
Leads: Zhang Han, Zhang Ya Mei, Eric Tsang, Jim Yu Xiao Tong
My feature for this can be found here: Trailer // Excerpt

Tranz: Worthwhile for fans of mystery and crime. The book was pretty popular mainland because it recorded real cases of crime from China.
38- Qin's Moon/Legend of Qin (秦时明月)
Leads: Michelle Chen, Jiang Jin Fu, Lu Yi

Tranz: Didn't hear too good reviews about this one from what I saw.
Queen: I tried watching this drama and I've seen about the first ten episodes of it. I think I had stopped for a while because it was airing during the school year, but I honestly don't really miss it or care to finish it.
37- [K-Drama] Descendants of the Sun (太阳的后裔)
Leads: Song Joong Ki, Song Hye Kyo

Tranz: On my list~~ 😀
Queen: Definitely a must watch. The Maleah actors have great chemistry and who doesn't want to see Song Joong Ki's face for a few hours.
36-[K-Drama] Hey Ghost, Let's Fight (打架吧鬼神)
Leads: Ok Taec-yeon, Kim So-hyun, Kwon Yui
Queen: This is quite a good drama also, Ok Taecyeon's acting has gotten better since those Dream High days.
35- [British Drama] Sherlock
Leads: Benedict Cumberbatch, Martin Freeman

Tranz: Wow, interests really are international 😛

Queen: Every time I watch this I'm scared to go to bed, Sherlock solves the creepiest mysteries.
34- [K-Drama] Reply 1988 (请回答1988)
Leads: Lee Hyeri, Park Bo-gum, Go Kyung-pyo, Ryu Jun-yeol
33- [K-Drama] Cinderella and the Four Knights (灰姑娘与四骑士)
Queen: OMG yesss! Only the first two epidsodes have been released but it is good so far. So many beautiful flower boys in it too.
32- The Legend of Mi Yue (芈月传)
Leads: Sun Li

Tranz: Another inspiring story by an ancient figure…too long for the likes of me lol. But Sun Li is a pretty great actor
Queen: I've seen her first ancient drama that had a similar storyline to this one but I heard that this one wasn't as good as the first.
31- Border Town Prodigal (新边城浪子)
Our Features: Eng Subbed Trailer // Excerpt
Leads: Zhu Yi Long, Viann Zhang

Tranz: Great great wuxia by Gu Long. Am in the process of watching it now (at a very very very slow pace)!
30-To Our Youth That is Fading Away (致青春)
Translation Project can be found here
Leads: Yang Le, Chen Yao, Ma Ke, Zhang Dan Feng

Tranz: Well…I don't like Yang Le but I did watch some angsty scenes later for Zhang Dan Feng since he absolutely rocked in Journey of Flower
29- Go Princess Go (太子妃升职记)
Leads: Crystal Zhang Tian Ai, Peter Sheng Yi Lun

Tranz: Sounds like a comedic ancient drama.

28-Journey of Flower (花千骨)
Leads: Zhao Li Ying, Wallace Huo

Tranz: I really liked this one! Wallace Huo and Zhao Li Ying in the same drama? Yes!
Queen: I agree! This was a great drama!
27- Ode to Joy (欢乐颂)
Leads: Liu Tao, Yang Zi, Wang Zi Wen, Wang Kai
Queen: All I know about this drama is that my dad tried watching the first few episodes of it lol. The characters are older and it's basically about their everyday lives and the conflicts they go through sooo…
26- [U.S. Movie] The Secret Life of Pets


Tranz: I am speechless. And the fact that this is in a list with dramas? Umm…
25- To Be A Better Man (好先生)
Leads: Sun Hong Lei, Jiang Shu Ying
Queen: If the chemistry between Sun Honglei and Zhang Yoxing in Go Fighting wasn't enough, there's much more of their bromance in this drama. Plus, Lay is bae!
24-Nirvana in Fire (琅琊榜)
Leads: Hu Ge, Liu Tao, Wang Kai, Wang Ou

Tranz: Yes, yes! More Hu Ge and Wang Kai! I thought this was great! Mei Chang Su was the highlight of it all!!
Queen: I agree! Hu Ge's acting was brilliant in this drama as well as the other characters.
23-  Police Beauty and K9 (警花与警犬)
Leads: Yu He Wei, Hou Meng Sha
22- Empresses in the Palace/Legend of Zhen Huan (甄嬛传)
Leads: Sun Li

Tranz: I heard that this was absolutely great, but I'm not into the concubine fighting thing.
Queen: I have seen this drama, and it was quite long but definitely quite good.
20- Marry a Husband and Live Life (Unofficial English Title)//(嫁个老公过日子)
Leads: Chen Qiao En, Zhang Yi

19-Yu Zui Season 2 (余罪)
Leads: Zhang Yi Shan, Chang Rong, Wu You
18- Swordsman (笑傲江湖)
Leads: Wallace Huo, Yuan Shan Shan, Chen Qiao En, Yang Rong, Han Dong, Chen Xiao

Tranz: Another Yumama Production

16- [K-Drama] Uncontrollably Fond
Check out our "Drama of the Week"
Leads: Kim Woo Bin, Bae Suzy

Queen: Yes yes yes! Another really good kdrama that's currently airing. The leads have great chemistry together and are so cute! Suzy has definitely improved her acting since Dream High.
15- Beauty Queen's Personal Expert 2 (校花的贴身高手)
I could only find season 1 (will update with season 2)
Leads: Li Zong Lin, Huang Yi Lin

Queen: I've seen the first three episodes of this drama, but it just wasn't my style. I'm sure it could be a really fun drama to watch for other people though!
14- Ice Fantasy (幻城)
Check out our features: Trailer // Excerpt
Leads: William Feng Shao Feng, Victoria Song, Ma Tian Yu

Tranz: Still looking pretty good.
Queen: Agreed.
13- Hot Girl (麻辣变形计)
Leads: Ma Ke, Dilraba Dilmurat

Tranz: I am really loving the OTP!
12-Hello, Joanne (你好乔安)
Leads: Stephy Qi Wei, Wang Xiao Chen
11- Line Walker (使徒行者)
Leads: Lin Feng, Miao Qiao Wei
10- Novoland: The Castle In the Sky (九州天空城)
Leads: Zhang Ruo Yun, Guan Xiao Tong, Liu Chang

Tranz: OMG I was totally watching this before school took over. It was pretty great. Feng Tian Yi is the boss!

9- Singing All Along (For some reason this was repeated twice)
8-Legend of Chusen (诛仙青云志)
My features can be found here: Subbed 19 min trailer // 3 minute trailer and characters
Leads: Li Yi Feng, Yang Zi, Zhao Li Ying, TF Boys

Tranz: This is uber popular thanks to all those popular people ramping it up! I'm really surprised this isn't first.
Queen: Yup, a bunch of popular celebrities are starting in this drama. Does work though because I really want to see it now.
7- Demon Girl (半妖倾城)
Leads: Zhang Zhe Han, Li Yi Tong, Zhang Zi Fan

Tranz: This is another Yumama production.
6- The Lost Tomb (盗墓笔记)
Leads: Li Yi Feng, Tiffany Tang Yan, Yang Yang

Queen: I've seen the trailer and it seems really good, plus it stars my favorite Chinese actors. Definitely going to watch this soon!
5- Unforgiven (灭罪师)
Leads: Yang Qi Ming, Cai Wen Jing

4- Remembering Li Chuan (遇见王沥川)
Leads: Godfrey Gao, Jiao Jun Yan
My feature can be found here.

Synopsis: The college student and working girl, Xie Xiao Qiu met the young Chinese architect, Wang Li Chuan through a series of misunderstood, and the two fell in love. Li Chuan has a leg disability but has a self resolute character, and the gentle and considerate man fascinated Xiao Qiu. Not after too long, a health report makes Li Chuan aware that he and Xiao Qiu cannot continue to love, so he breaks off all contact with her, and lets the nearly collapsed Xiao Qiu swallow the bitter fruit of romance.
After four years, Xiao Qiu graduates and gets a job in translation and enters Li Chuan's company and in a bid case that has been leaked she meets Li Chuan by chance. At this moment, Xiao Qiu begins her fanatical pursuit of her boss again, but by Li Chuan's side is a new beautiful, passionate female colleague. But Xiao Qiu who loves Li Chuan deeply will not give up, and Li Chuan who cannot bear to trick Xiao Qiu must pretend indifference.
Tranz: May just watch this for Godfrey eye-candy lol
3- Just One Alluring Smile (微微一笑很倾城)
Leads: Yang Yang, Zheng Shuang
My feature on Just One Alluring Smile can be found here and my new post on all the trailers and full movie can be found here.

Synopsis: The beautiful maiden, student Bei Wei Wei (Zheng Shuang), becomes the game engineer, with online name "Lu Wei Wei Wei", and a top player on the internet. To win a particular challenge, Wei Wei agreed to ally with the "Xiao Nai" alliance for the competition.
The two people have empathy all along the way, but Wei Wei could have never thought that she was actually partnered with the hottest, most popular guy in school, classmate Xiao Nai (Yang Yang). But no matter if it's on the internet or not, Xiao Nai is always has an outstanding ability everywhere, dubbed "Great God". The more coincidental thing is that he is actually in charge of game development and testing. On the internet they are team members, and off the internet they are coworkers, their destiny is so unbelievable. When Wei Wei figures out this truth, the two people naturally get together.
Tranz: Yes, yes!! Like always, I believe that Gu Man dramas really deliver 😀
2- The Mystic Nine (老九门)
Leads: William Chan, Zhao Li Ying

Synopsis: With the story set in the 1930s during the Japanese invasion of China, the drama focuses on the exploits of the nine families of grave robbers. With the help of his friends, fortune teller Qi Tie Ju and opera singer Er Yue Hong, General Zhang Qi Shan enters a strange mine to discover a mysterious ancient tomb. However, after many untold dangers, he uncovers a Japanese plot to kill the residents of the city of Changsha. The men then band together to stop the Japanese's plot, thereby saving their city.
Tranz: Sounds interesting, but not my thing 😛
1- The Whirlwind Girl Season 2 (旋风少女第二季)
Leads: Ji Chan-wook, Chen Xiang, Yue Xi, Tang Song Yun, Wu Lei

Synopsis: Can a young girl regain her passion for martial arts? Qi Bai Cao was adopted and raised by a taekwando master after a childhood fire killed her parents. After losing her beloved mentor and a competition ends badly, Qi Bai Cao loses her motivation to continue training and competing. But by chance, Bai Cao meets Chang An, a mysterious man who decides to take her under his wing and compete again. Chang An is the toughest instructor who pushes Bai Cao harder than she's ever been pushed before, only because he knows that she has a lot of potential. Feng Ting Hao, who develops feelings for Bai Cao trains to win not only the national competition and also Bai Cao's heart. Can Bai Cao find the courage to compete again?
Tranz: Heard that the first season was great! This is supposed to be a sequel…but some of the actors were unable to come back for the second season like Yang Yang.
Queen: I've seen season 1, and I'm watching this right now as it airs. Not sure how I feel about the new female lead. Even though Yang Yang is gone, Jo Chang Wook definitely makes a great replacement though!
---
Hello guys, hope you enjoyed the top 50 trending dramas from baidu, I would appreciate it if you could link others to this page and not repost this because this took quite a bit of time!
Let us know which ones you're liking below!