Ice Fantasy (幻城) stars William Feng, Victoria Song, Ma Tian Yu, and Alina Zhang and will air on July 24. Judging from the trailer it uses so much CGI thoo…but I'm totally up for William Feng. Haven't seen him since Lan Ling King
Drama Synopsis (from douban):
The prince of the magical ice empire, Ka Suo (William Feng) doesn't like to be king and lose his free life; to help his big brother realize his aspirations, Ying Kong Shi (Ma Tian Yu), desperately pursues it, but because his method is too extreme, and Ka Suo does not know of Ying Kong Shi's plans, he has Ying Kong Shi killed. Ka Suo reluctantly becomes king, but after he knows everything, he is extremely regretful and decides to go to the heavenly magical snowy mountain (Huan Xue Shen Mountain) to revive Ying Kong Shi. Throughout the journey he meets difficulties and obstacles, and after the victory over the four corners, he finally succeeds in the end. But, before Ka Suo has met Ying Kong Shi, a crusade has begun, and the Fire Princes defeat the Ice clan, and Ka Suo despairs and commits suicide. But who would know, that the Fire King would regain all his memories after seeing Ka Suo. And that the Fire King is Ka Suo's little brother Ying Kong Shi……
William Feng as Ka Suo
Victoria Song as Li Luo/Li Jing
Ma Tian Yu as Ying Kong Shi/Luo Tian Jin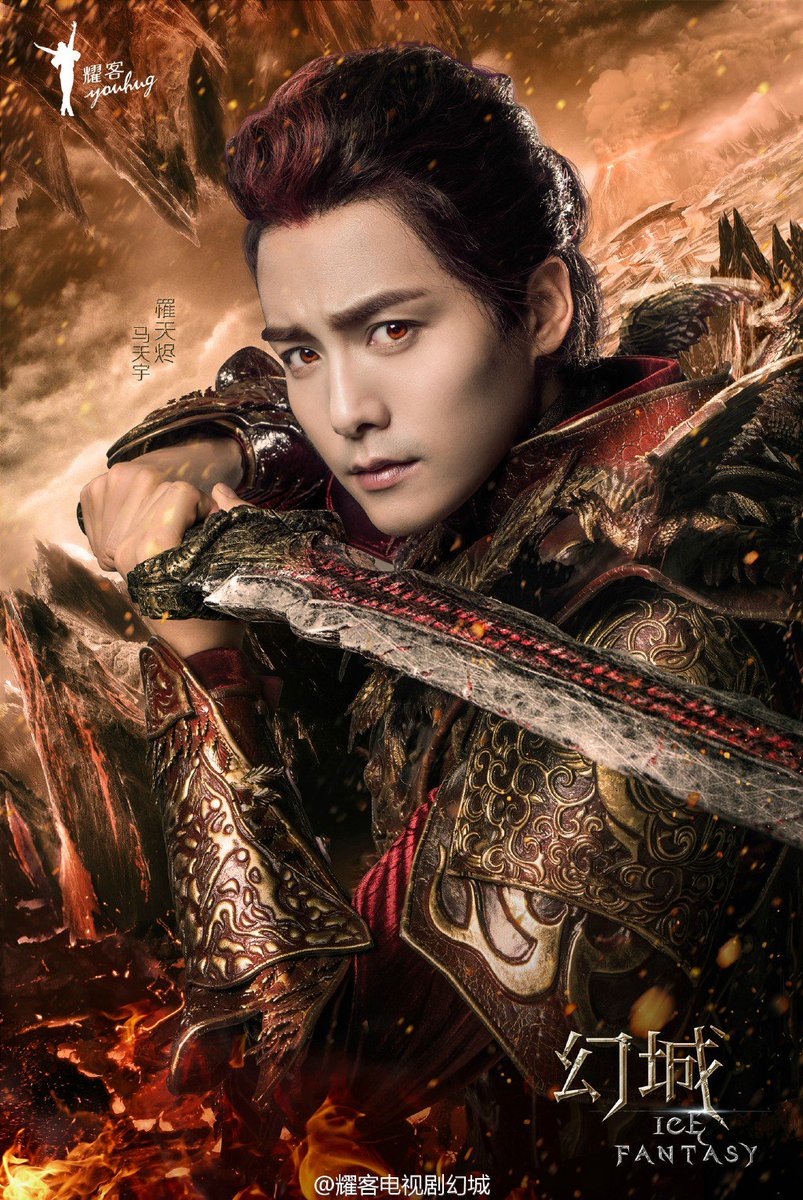 I found two different pictures soo he's special.
Zhang Meng as Yan Da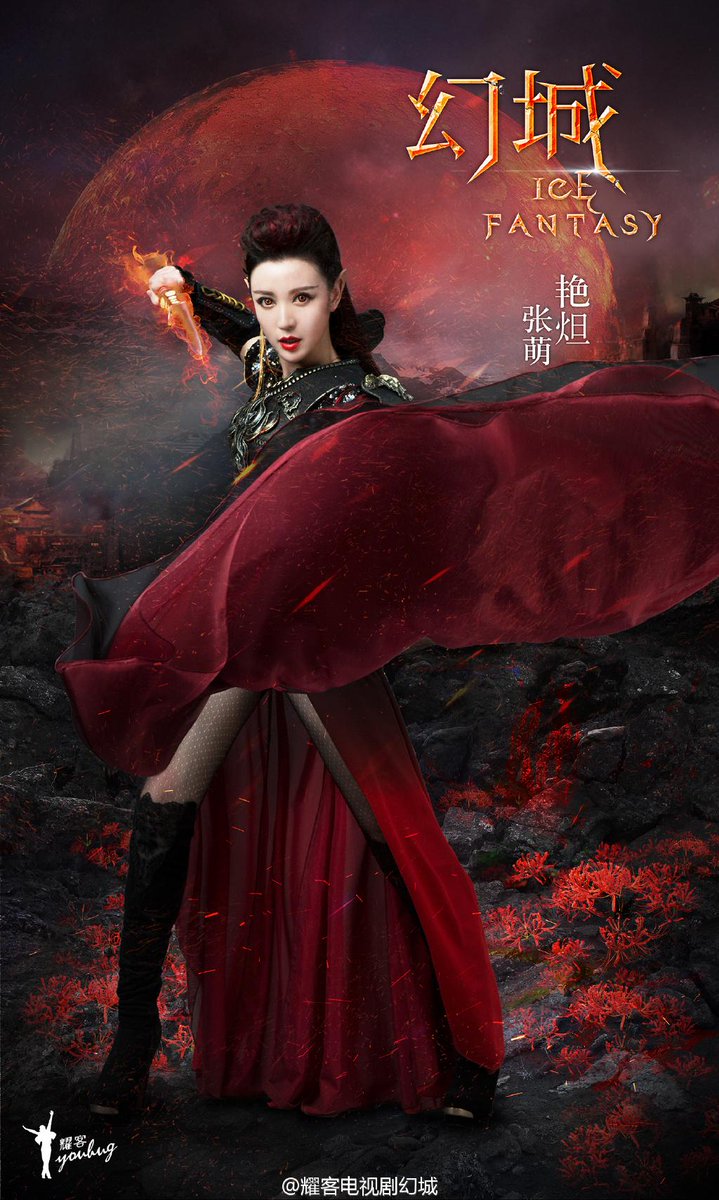 Eng Sub Trailer: