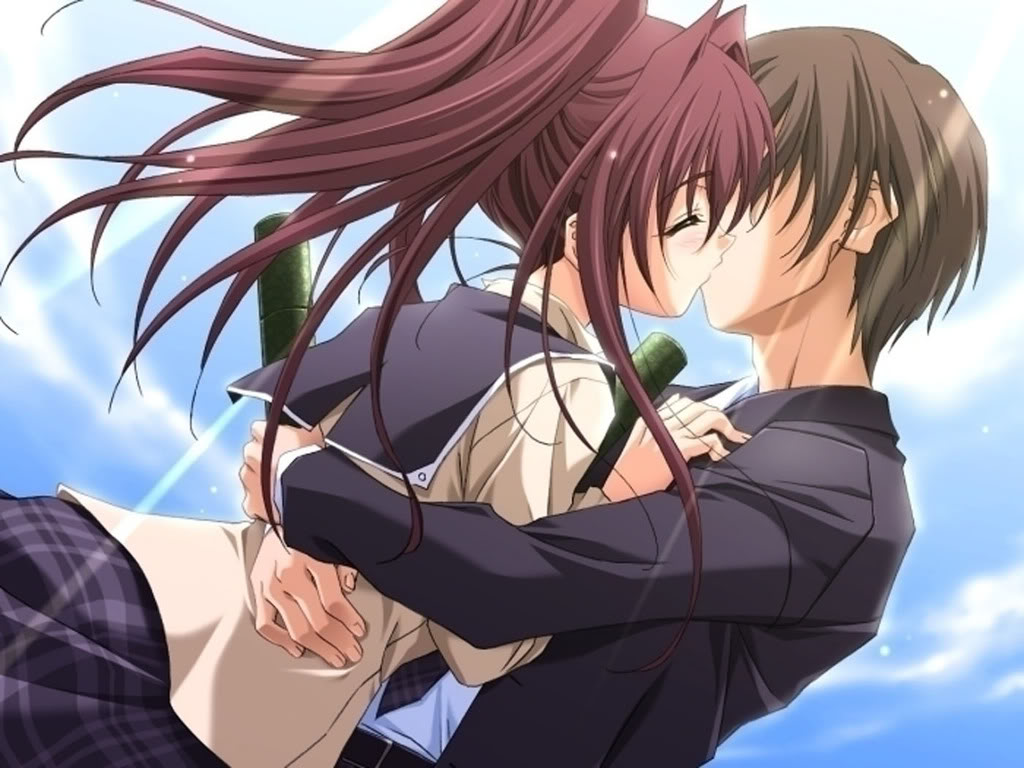 Plot twist! Who does she kiss?
We ate a simple meal, talked, I told them, what I did in France. How I came to know the two Ferlande siblings, sister and brother. How we were so good together……
Zu Zu played with the dog at one side while talking sentence by sentence.
"Right, she is classmates with Aude.
Right, she studying interpreting at Paul Valery University.
Awesome right? Yeah, there aren't many Chinese people here.
Interesting, right? I even met her in Paris."
I said: "Zu Zu, you might as well be my spokesperson."
"All right."
Auntie smiled and said: "Really, Zu Zu usually doesn't like to talk."
The red haired maiden bride said: "That's right."
Zu Zu stood up: "Ai ya, I'm sleepy. I'm going to sleep."
Auntie said: "Go rest then. I'll bring you to your rooms."
We slept on the second floor. My room was directly across from Zu Zu's room."
I said thanks to them, said good night, and washed up in the restroom, preparing to go onto the bed and sleep.
The clean white, soft bedding had a very light smell of lilies, seducing people to sleep. I almost fell asleep when I suddenly thought of closing the window. I looked outside, and only saw a black foggy piece. I could not see the end of it, and didn't know what it was.
The next morning, I woke up with a contented heart, opened the window to take a look. It turned out that the big piece of blackness from yesterday were lush grapevines, not marginal at all with one glance. The emerald green foliage and its fruit brightened under the sweet sunlight. The air was full of the fragrant aroma of ripe grapes. I breathed it in with open arms. I was about to go downstairs after formulating a seven stanza, four line poem, when I heard Zu Zu yell from below: "You have to do morning exercises. Why not come down."
These words really spoiled all the fun.
But I looked at him now, standing downstairs, looking up at me. This boy with black hair and black eyes, was very lovely and handsome.
Nevermind, I wouldn't argue with him anymore.
I wore my small blue dress, and put on some light makeup. I put my hair up into two flower braids. I went to the downstairs garden, and found that the guests had already begun, the ceremony hadn't yet started. They sat at the table on the lawn full of flowers, talking.
I saw him at the same time, and was also watched by these people. I turned and said greeted all of these people. Zu Zu finally appeared by my side: "This is Fei, my Chinese friend.
Fei, these are friends, relatives."
A "ho" of laughs, everyone toasted: "Welcome, welcome."
I reached for a glass of wine: "Hello friends and relatives."
I drained my glass and the audience applauded.
Zu Zu said: "Does it taste good? It is farm-grown, from the '90's- Uncle Jules's treasure."
"Mm." I used force to nod my head, "It's really good."
On my happiest day, this French wedding, was a bright memory worth looking back on.
The white farm under the sun, immersed in a sea of green grapes. The bride and groom in the garden were all young people. In front of the priest, they swore, that they would love each other forever, and this was accompanied by applause and congratulations.
The cake was cut, the champagne was opened, the groom shook hands vigorously, wine splattered everywhere. It was luck that it landed on everyone's body.
A pair of a small boy and a small girl held the bride's dress. They were so pretty that it looked like they came from my pictures of Western dolls. I waved. They came over, and I hugged them on my lap, kissing them.
"Do you know whose child this is?" Zu Zu asked.
I thought about it: "Is it the bride and groom's own?"
"So smart."
I had guessed it, and I also felt very surprised, and very admiring. Having some kids before seeing the confirmation of your love and marriage. How romantic this was! And how luxurious!
Zu Zu held my hand: "Let's dance, all right?"
At this time, the band played happy music. The newcomers and guests danced on the grass. I stood up with Zu Zu and joined them.
The songs followed each other, one after another. I didn't know how much I had danced, I felt my sweat was going to come out, and my face must be red and hot. Zu Zu was the same way.
We stopped, and we looked at each other.
The boy said: "Ah?"
"What's wrong?"
"Here, you seem to be bleeding."
I didn't even get to say "where", when I was kissed by his mouth, and my words disappeared on my tongue.
Here was my return to a boy's hug and kiss.
It was weird, we were obviously just a guy and a girl, acquaintances of different countries, but the young Zu Zu's hug made me feel very safe and warm.
My hand were still around his neck.
He was great.
---
Tranzgeek: Haha did I trick you into thinking Cheng Jia Yang came suddenly? Don't be mad!! 😛
It really is a plot twist when you think about it though…she's getting together with Zu Zu? Ah but that kiss was so magical…
News flash! QF may be taken soon!! CJY get your butt over to France right now!!
---
---